Aromatic Nutella Banana Bread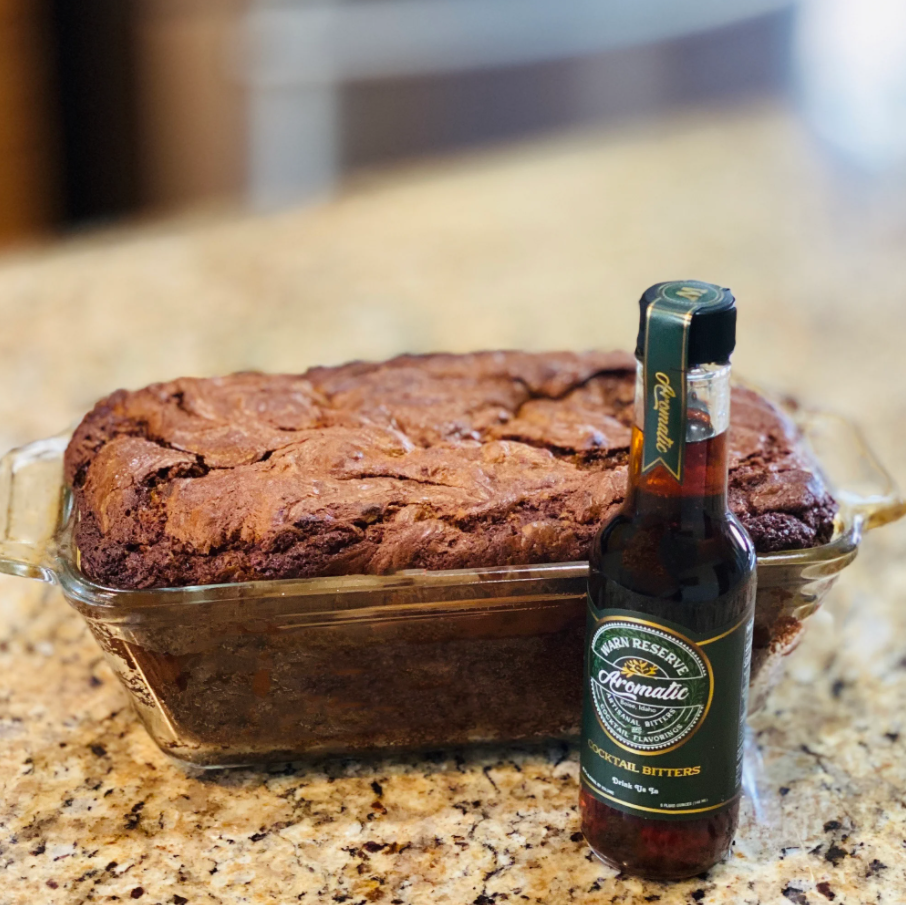 2 cups all-purpose flour
1 Tsp baking soda
1/2 Tsp kosher salt
1/2 cup (1 stick) unsalted butter, melted
1 cup granulated sugar
1 large egg plus 1 egg yolk
1/4 cup sour cream
1 TBSP and 1/2 TSP Warn Reserve Barrel-aged Aromatic bitters
3 ripe bananas, mashed
3/4 cups Nutella, melted slightly in microwave

Preheat oven to 350º. Line a loaf pan with parchment paper and grease with cooking spray. In a large bowl, whisk together flour, baking soda, and salt. Set aside.

In another large bowl, mix together butter, sugar, egg and egg yolk, sour cream, and 1 Tbsp bitters. Add mashed bananas and stir until combined. Gradually add dry ingredients to wet ingredients until just combined. Fold in about ½ cup of the Nutella, being careful not to stir too much. You want the Nutella to swirl!

Transfer to prepared loaf pan, then add 1/2 Tsp bitters to remaining Nutella and mix. Drizzle remaining Nutella on top and swirl with a knife. Bake until a toothpick comes out clean, about 1 hour. Let cool 10 minutes in pan, then turn out onto a cooling rack to cool completely.