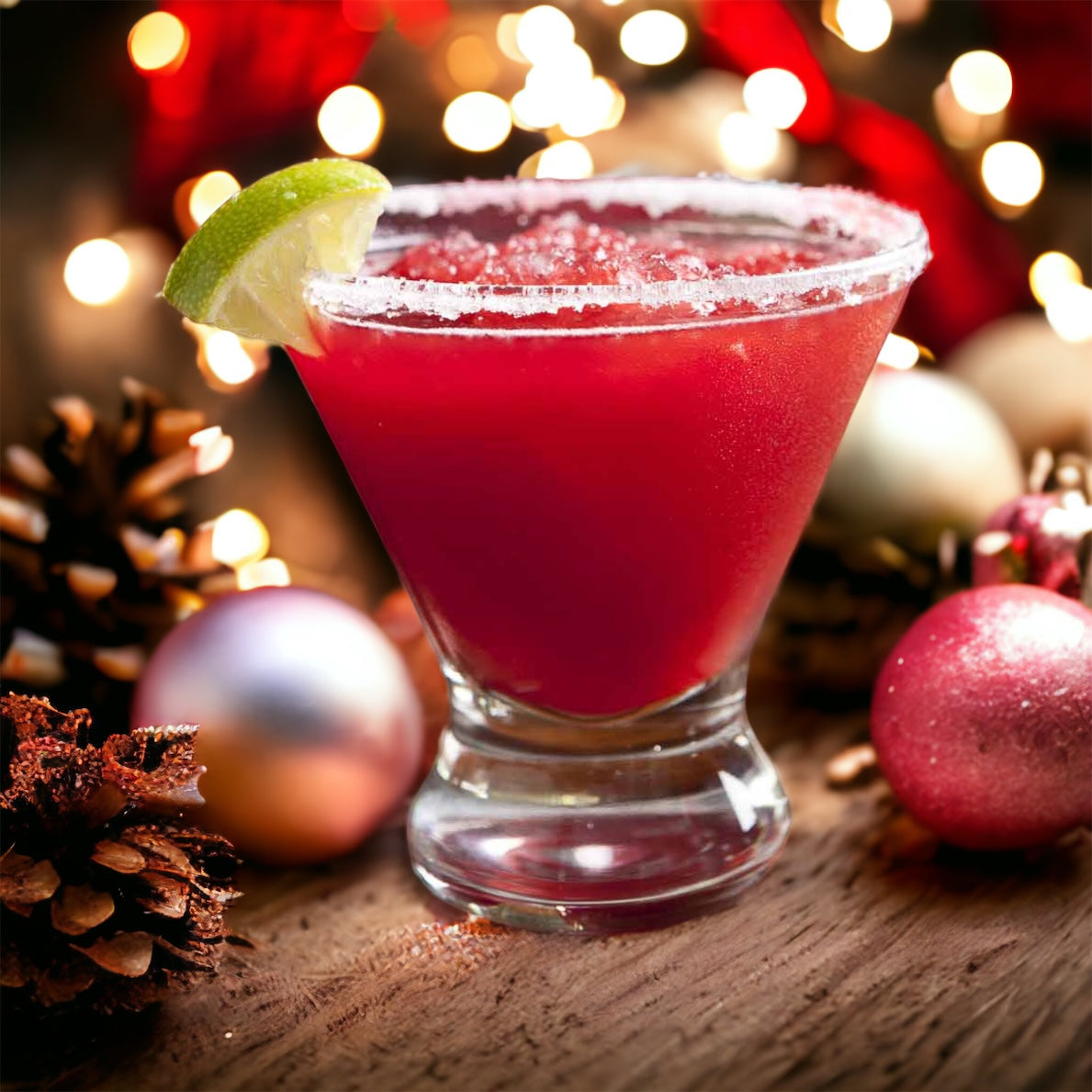 2 ounces tequila
½ ounce Cointreau
½ ounce Warn Reserve Cassis Syrup
3 ounces pomegranate juice (cranberry juice will work too)
1/8 tsp (or a dash) of ground cinnamon
¾ ounce fresh lime juice
2-3 dashes Warn Reserve Aromatic Bitters
Add all ingredients into a cocktail shaker with ice and shake vigorously for 45 seconds.  Pour over ice in a rocks glass. Rim glass with sugar if you want. Or, add all ingredients to a blender with ice for a frozen treat!